Obituary for Dr. Doris Fulcher Fitzgerald
Dr. Doris Fulcher Fitzgerald, 87, passed peacefully in her sleep on May 1, 2018 at Martha Franks in Laurens, SC.

She was born October 28, 1930 in North Carolina to Eugene and Estelle Buck. Estelle passed away soon after, and Doris was raised by Edward and Adelaide Fulcher. She received her undergraduate degree from Elon College, and her Master's and Doctorate in Early Childhood Education from UVA. She taught for several years in Public Schools before accepting positions at Wesleyan College in Macon, GA and later Lander University, where she retired Professor Emeritus in 2003.

She is survived by a former husband, W.E. Fitzgerald, three children: W.E. Fitzgerald, Jr (Cynthia), M.L. Fitzgerald (Patricia), R.M. Fitzgerald (Ana), 8 grandchildren, 4 great-grandchildren, and 3 great-great grandchildren. Additionally she is survived by her two cats, Tabitha and Mr. T. She was quite accomplished, and she will be greatly missed by family and friends.

A celebration of life service will be held 1 PM, Tuesday, May 8, 2018 at St. Mark United Methodist Church with the Reverends Barrett Alewine and Steven Brown officiating. The family will receive friends at the church from Noon until the hour of service.

In lieu of flowers, donations may be made to the Doris F Fitzgerald Scholarship Fund (320 Stanley Avenue, Campus Box 6004, Greenwood, South Carolina 29649), or to the Humane Society.


Dr. Doris Fulcher Fitzgerald (October 28, 1930 – May 1, 2018) passed peacefully in her sleep at Martha Franks in Laurens, SC. She was born in North Carolina to Eugene and Estelle Buck. Estelle passed away soon after, and Doris was raised by Edward and Adelaide Fulcher. She received her undergraduate degree from Elon College, and her Master's and Doctorate in Early Childhood Education from UVA. She taught for several years in Public Schools before accepting positions at Wesleyan College in Macon, GA and later Lander University, where she retired Faculty Emeritus in 2003. She is survived by a former husband, W.E. Fitzgerald, three children: WE Fitzgerald Jr (Cynthia), ML Fitzgerald (Patricia), RM Fitzgerald (Ana), 8 grandchildren, 4 great-grandchildren, and 3 great-great grandchildren. Additionally she is survived by her two cats, Tabitha and Mr. T. She was quite accomplished, and she will be greatly missed by family and friends. In lieu of flowers, donations may be made to the Doris F Fitzgerald Scholarship Fund (320 Stanley Avenue, Campus Box 6004, Greenwood, South Carolina 29649), or to the Humane Society.

From Lander University Records:

Dr. Doris F. Fitzgerald
Professor of Education
Lander (University) College from August 1981-May 2003
2003 – Awarded Faculty Emeritus
1995-1998 Director of Graduate Studies (M.Ed. Program, MAT Program and Contract Courses)
1984-1986 Chair of the Division of Teacher Education
1990 Distinguished Professor Award
Executive Director of South Carolina Association of Teacher Educators (SCATE)
Advisor for Division of Teacher Education and School of Education
Assisted in the Development of several new courses for the Division of Teacher Education
Chair, Steering Committee, SACS, 1984
Coordinator, Education Department Curriculum Laboratory, 1984
Judge, South Carolina History Day Competition, 1984
Evaluator, NASDTEC Visiting Team, Converse College 1984
Evaluator, SACS Visiting Team, Middleton High School, Charleston, SC, 1984
Divisional Representative to SCATE
Lander EXPO Advisor

Professional and Academic Association Memberships:

1. The Association of Teacher Educators
2. The Southern Region of the Association of Teacher Educators
3. The South Carolina Association of Teacher Educators
4. The South Carolina Association of Middle Schools
5. The South Carolina Association of Colleges of Teacher Education
6. The Association for Childhood Education International
7. The National Association of Middle Schools
8. Council of Unit Presidents of the National Association of Teacher Educators
9. Executive Board of the Southeastern Region of the Association of Teacher Educators
10. Executive Director of the South Carolina Association of Teacher Educators
11. Program committee of the South Carolina Association of Teacher Educators
12. Middle Schools Piedmont Regional Network Team
13. South Carolina Department of Education Entrance Examination Writing Committee
14. Alpha Iota local Chapter of the Delta Kappa Gamma Society, International
15. South Carolina Department of Education Delegate for Area of Language Arts to the South Carolina Curriculum Congress
16. International Reading Association
17. South Carolina Reading Association
18. Piedmont Reading Council
19. South Carolina Association for Supervision and Curriculum Development
20. National Council of Teachers of English
21. Phi Delta Kappa
22. Lander Chapter of Phi Delta Kappa

Lander University Committees:
1. Medallion Committee
2. Banking Policy Committee
3. MAT Committee
4. Hospitality Committee, Chair
5. Evaluation Committee
6. University Wide Tenure and Promotion Committee, member
7. Distinguished Professor Selection Committee, member
8. NCATE Exhibits Committee, Chair
9. Graduates Programs Committee, Chair
10. MAT Program, Chair
11. Lander Scholars Committee
12. Admissions Committee
13. Capstone Course Committee
14. Lander Scholars Committee
15. Writing is Learning Committee
16. Education of Policies Committee
17. Ad Hoc Advisory Committee
18. Graduate Programs Committee
19. Staff Development Network
20. Publications Committee
21. Library Committee
22. Curriculum Committee
23. Implementation Committee for Assisting Undeclared Students
24. Rhodes Scholarship Committee

Lander University School of Education Committees:
1. Evaluation Committee
2. Exhibits Room Committee
3. Student Teacher Screening Committee
4. NCATE 2000 Standards Revision Committee
5. Professional Development Committee
6. Chair, Hospitality Committee
7. Montessori Search Committee
8. Teacher Education Advisory Committee
9. M.Ed. Committee, Chair
10. Advisory Teacher Council: Graduate Level
11. Language Usage Committee
12. Editor of Graduate Policies and Procedures Manual, 1995
13. Editor of Graduate Office Policies and Procedures Manual, 1996
14. Onsite contact person for Middle School Initiative, Fiscal Agent, University of South Carolina, and Columbia. Proposals approved July 1994. Three year project.
15. Coordinator, Education Department Curriculum Laboratory
16. Secretary, Graduate Programs Committee
17. Freshman Studies Evaluation Committee, member
18. Educational Policies Committee, member
19. Departmental Curriculum Committee for Master of Education Degree Program, member
20. Computer Committee
21. College Supervisors' Handbook, Chair
22. Faculty Club Committee (Secretary)
23. Social Committee
24. Planning and Assessment Committee
25. Alternative Early Childhood Degree Committee
26. Critical Needs Certification
27. Advisory Teacher Council
28. Language Arts Review

State Level Committees:
1. SCATE, Executive Committee
2. Member Executive Board, SCATE
3. Member Program Committee, SCATE
4. Lander University School of Education representative to SCATE
Regional Committees
1. Southeastern Region of the Association of Teacher Educators, Member of Executive Board
2. SACS team member for Mid-Carolina High School, 1985
3. Visiting Team Member, NASDTEC Evaluator, Allen University, 1983
4. Selection Committee: Instructional Television Award, Spring 1983
National Committees:
1. Member, Council of Unit Presidents, National Association of Teacher Educators
Community Committees/Service:
1. McCormick School District consultant
2. Liaison, Oakland School, Lander Adopt-A Class Project
3. Member, Main St. Methodist Church, Handbell Choir
4. Member, Piedmont Reading Council
5. Speaker for AAUW Annual Banquet
6. Presenter, Northern Piedmont Council for Exceptional Children
7. Planning Team for Lander Writing Project, Affiliate of National Writing Project
8. Writing is Learning Committee, member
9. Rhodes Scholarship Committee, member
10. Heritage Sertoma Club, member, Chair of Food Bank Committee, Christmas Committee, member, Sponsorship Committee, Follies Committee, Vice President for Programs, Patrons Committee – Also won Centurian Award, Past Secretary Pin, Four year's Perfect Attendance Award, Recruitment Pin, Ambassador to Sunrise Sertoma Club of Clinton
11. American Association of University Women, Chair of University Relations Committee
12. Coordinator for Children's Book Week Festival for Brewer Intermediate School, 1988
13. Delta Kappa Gamma Honorary Women's Educational Society, President 1990-1992
To send flowers or a remembrance gift to the family of Dr. Doris Fulcher Fitzgerald, please visit our Tribute Store.
Previous Events
Service
St. Mark UMC
550 Hwy 72 Bypass NW
Greenwood, SC 29649
The family will receive friends immediately following the service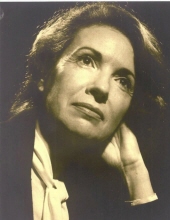 Thank you for sharing your
memory of Dr. Doris
Provide comfort by sending fresh
flowers from our local florist.
No thanks, please don't show me this again.