Staff
Our compassionate, professional staff cares deeply about our community and its people. Anyone who walks through our doors is treated like our own family. And like family, we are available to come to your assistance any hour of the day or night, every day of the year.
Blyth Funeral Home & Cremation Services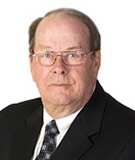 Sam Riley (Feb 19, 1942 - Aug 26, 2017)
Funeral Assistant
Samuel P. "Sam" Riley is a native of Ware Shoals and graduate of Ware Shoals High School and Piedmont Technical College. Sam is retired from the Greenwood County Sherriff's Office after over thirty years of service, where he served sixteen of those years as Sherriff of Greenwood County.
Sam and his wife, Sybil are members of Harris United Methodist Church and enjoy spending as much time as they can with their grandchildren. Sam also enjoys cattle farming and working in the community. He is especially honored to serve families through Blyth Funeral Home.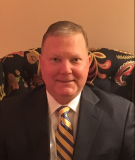 Terry Jones Jr. (June 18, 1969 - July 23, 2017)
Funeral Apperentice
Terry Allen Jones, Jr., 48, resident of Abercrombie Pointe, husband of Heather Simmons Jones, died Sunday, July 23, 2017 after a courageous 18 month battle against pancreatic cancer.
Born in Walterboro, June 18, 1969, he was a son of Terry Allen Jones, Sr. and Debra Barry Jones. Terry was employed by Blyth Funeral Home and Oakbrook Memorial Park in Greenwood and was a member of the First Baptist Church. Terry was also a Shriner and Mason.
Husband to Heather Lea, father to Cowboy, a true Tiger, and fast friend to everyone he met, Terry's infectious smile and big hugs will be missed by so many.
The first one to pull a joke on someone, always trying to make people laugh. Terry loved to hunt and fish mostly because of the people he did it with. With the voice of an angel, Terry moved people with his gift and talent.
From bull riding to wake boarding, Terry always got every second out of life. Terry loved out loud and got it right. Because our love for Terry was so big, our loss is so great, but knowing God loved him the most brings us comfort.
Terry demonstrated a life of richness, courage, faithfulness to his Creator, adoration of his family and through his journey strengthened others' faith and relationships. Terry never once complained during his journey and met each new day with gratitude.
Surviving in addition to his wife of the home, his father of Palm Beach Gardens, FL and mother of Round O, SC is his son, Terry Allen "Trace" Jones, III of the home; a brother, William Thomas (Beth) Jones of Gaffney; a sister, Alexandra Corie Jones; step-mother, Deb Michaels Jones, both of Palm Beach Gardens, FL; uncle, Joe Barry of Round O, SC; two aunts, Kathy (Paul) Martin of Round O, SC and Cindy (Bill) Berl of New Smyrna Beach, FL and a nephew, Reid Jones along with a number of cousins.